Monthly Archives:
April 2015
HOUSTON, April 21 (Reuters) – Pioneer Natural Resources Co , a top oil producer in the Permian Basin of West Texas, will start adding drilling rigs in June so long as market conditions are favorable, the company's CEO said on Tuesday in a bold show of industry optimism.
——————————————————————————————
As the most famous supplier of solids control equipments, DC Solids Control will meet all your needs in solids control industry, feel free to contact DC Solids Control!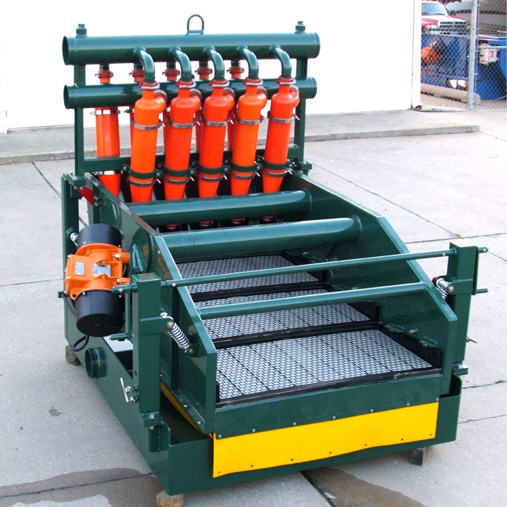 ——————————————————————————————
The comments from Scott Sheffield mark the first time during the current crude price downturn that a prominent shale oil company has said rigs will be added soon.
Many companies have slashed their rig fleets in half after crude prices fell 50 percent after June. But prices have ticked upward some 13 percent this month to around $55 per barrel.
Sheffield said the market bottomed out some weeks ago at $42 a barrel. What remains now is to see if inventories fall.
"We're going to see what happens when Cushing gets full," he said, referring to the U.S. crude oil storage hub. The massive oil storage facility is currently 8 million barrels from its maximum capacity, he said.
Sheffield said if market conditions are right, Pioneer will add about two rigs a month.
Pioneer expects to add rigs as additional takeaway capacity in the Permian basin comes online, Sheffield said. He expects the Permian Express pipeline to come into service by July 1.
Pioneer has hedged 90 percent of its 2015 production and 60 percent of its 2016 production. The company has not yet begun to hedge its 2017 production. While "prices aren't bad" for 2017, according to Sheffield, he is reluctant to enter into a contract that wouldn't allow for upside in the case of geopolitical disruptions that tighten supply.
Pioneer aims to send about 70 percent of its crude to the Gulf Coast, and the remainder to Cushing by July 1, Sheffield said.